- Kinjal Yogesh Dixit
To India, infrastructure is the foundation of the overall development, be it social or economic. It is also linked with the entire country's security near the borders. For the security and economic growth of any country, the network of road and transport for enabling movement is truly essential.
The sector focuses on boosting India's complete development. The Government too sheds more focus on this sector by initiating policies which would bring about the most outstanding infrastructure in our country. This sector is made up of power, bridges, roads, railways, dams and other urban infrastructural development.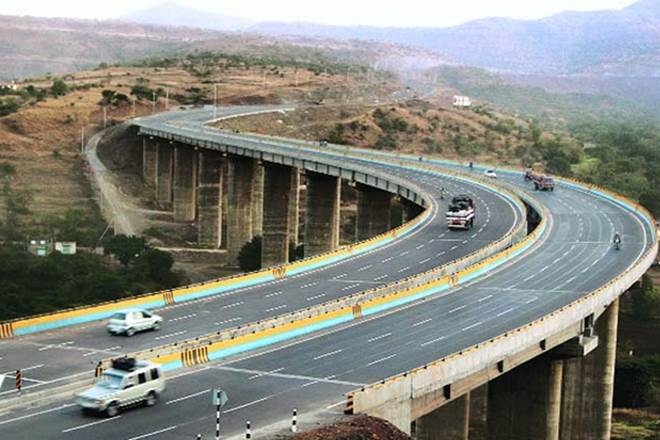 Road network has been the backbone of Indian transport infrastructure since decades. Close to 65% of all goods and 86% of total passenger traffic uses road network. The poor maintenance and constant congestion have caused avoidable delays and inadequacies in our economy. India tops the world when we talk about the number of occurrences of fatal accidents. There has been an urgent need to upgrade and modernize the road networks, progress maintenance, construct world class expressways, highways, bridges, flyovers. A country-wide organized road network, too, is important for trade flows and for the country's trade and economic integration.
For the Government of India, the sector of infrastructure has become the biggest focus area. India is going to be spending US $1.4 trillion on infrastructure during 2019-23 to ensure the sustainable development of the country. The Government has suggested an investment of Rs. 5,000,000 crore (which amounts to US$ 750 billion) for railways infrastructure from 2018-30.
An investment of $350 billion towards road infrastructure in the North-East region of India during 2020-2025 has been predicted by the government. India and Japan have now come together for infrastructure development in the North-East states in our country. An India-Japan Coordination Forum for the Development of Northeast is also in the works to undertake calculated infrastructure projects for that region.
Plans:
Highways - National Highways form only 1.9% of total road network in India but carry 40% of the total road traffic. The Government has accordingly given a special thrust on the expansion and modernization of highways. Budget allocation for highways has been increased from Rs. 57,976 crores in 2016-17 to Rs. 64,900 crores in 2017-18. The Government has plans in action which will double the length of National Highways soon.
Union Minister Nitin Gadkari said that the National Highways Authority of India (NHAI) has been adding close to 38 kms of road every day to India's highway network. He believes that by 2024, India will have American standard highways. The Ministry of Road Transport and Highways or MoRTH is involved currently in several projects in Gujarat. This also includes the Delhi-Mumbai Expressway passing through 7 districts located in Gujarat; it comes under the Bharatmala Pariyojana.
Gujarat's 8-lane Vadodara-Mumbai Expressway (a part of the Delhi-Mumbai Expressway) is a 125-km stretch which connects Vadodara to Kim in South Gujarat. It is expected to be completed by December 2021.
Bharatmala – Bharatmala is an ambitious road and highway development project in an umbrella scheme under the Ministry. Under this project, 25000 kms of roads and bridges are to be built. Its estimated cost is Rs. 14000 crores. The target completion of the project is by 2022.
Construction of 7000 km state roads with connectivity to non-major ports is one of the main components of the scheme. The next is the Program for Backward Areas, Religious and Tourist Places Connectivity. District Headquarter Connectivity Scheme for Development of road 9000 kms long is to be declared as the National Highway. It aims to improve connectivity between district headquarters. The Bharatmala Project is to be completed by 2022.
North-East Program – A special initiative has been made towards the development of roads in the North-Eastern regions. A Special Accelerated Road Development Programme in North East (SARDP-NE) is made to improve the road connectivity between remote areas in the North-East and the state capitals through highways and making double-lane state roads. The program has been divided into 3 parts – Phase A, Arunachal Package and Phase B. The Total Length which is to be under SARDP-NE is 892.822 Km. There are 9 projects identified under Phase 'A' with a total length of 715.822 Km and 3 under Phase 'B' with a total length of 177.000 Km.
NIP - National Infrastructure Pipeline (NIP) has also been launched by the Govt for FY 2019-25. Projects in this program will be constructing, strengthening and expanding roads networks, housing, railways, conventional power, renewable energy, irrigation, etc. The main programs will prioritize highways and railways.
The NIP aims to make India a US $5 trillion economy by 2024-25. Currently, the pipeline comprises economic and social infrastructure projects across important sectors namely energy, roads, railways and urban development.
It is fortunate for our country that the Government is currently giving infrastructure development the due and needed-of-the-hour importance by putting several policies in action to ensure improvement with speedy execution.
.