New Delhi, Sept 29:
The Government of India has postponed the implementation of the mandatory six airbags rule in vehicles. Union Road Transport and Highways Minister
Nitin Gadkari
announcing the decision said that the new rule of having a minimum of 6 airbags in the cars will be applicable w.e.f 01st October 2023.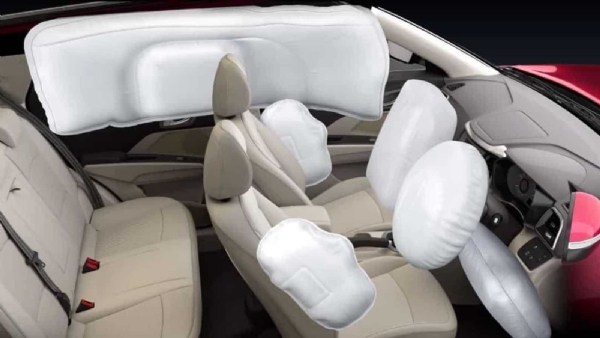 "Safety of all passengers travelling in motor vehicles irrespective of their cost and variants is the foremost priority," said Gadkari.
Further, he explained, "Considering the global supply chain constraints being faced by the auto industry and its impact on the macroeconomic scenario, it has been decided to implement the proposal mandating a minimum of 6 Airbags in Passenger Cars (M-1 Category) w.e.f 01st October 2023."
This mandatory rule was doing rounds after road accident of former Tata Group chairman Cyrus Mistry happened. Soon after this, Gadkari had earlier emphasised the need to adopt safety norms for cars in the country, stressing that they should also think about safety of people using small economy cars. Defaulters and violators of this rule will be punished with a fine, he had added.
An airbag is a vehicle occupant-restraint system which interferes between the driver and the vehicle's dashboard during a collision, thereby preventing serious injuries.