New Delhi, Nov 1: Union Minister for Road Transport and Highways Nitin Gadkari announced the completion of the construction of the 1.08-kilometer long, four-lane Ramban viaduct on the Udhampur-Ramban section of National Highway-44.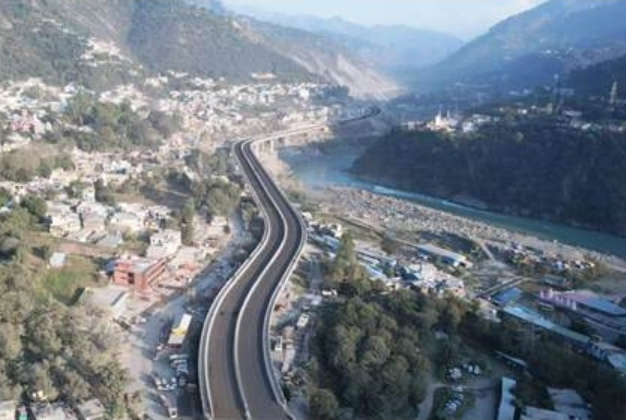 Calling it a monumental achievement, Gadkari in a post on X said, "In Jammu and Kashmir, we have successfully completed the construction of the Ramban Viaduct, a remarkable feat spanning a length of 1.08 kilometers with 4 lanes. The project, built at a cost of Rs 328 crore is situated on the Udhampur-Ramban section of National Highway 44."
"This extraordinary viaduct is composed of 26 spans and employs a combination of concrete and steel girders in its structural design," he added.
Gadkari said that this project will significantly alleviate traffic congestion in Ramban Bazar and facilitate a smoother flow of vehicles. He stated that the Centre is dedicated to providing quality infrastructure to Jammu and Kashmir.
"Embracing the visionary leadership of PM Modi, we stand dedicated to providing Jammu and Kashmir with a superlative highway infrastructure. This monumental achievement not only propels regional economic prosperity but also augments its allure as a top-tier tourist haven," he said.